Scleral Contact Lenses in Colorado Springs
Have astigmatism, keratoconus or severe dry eye? Consider scleral lenses!
Enjoy Comfortable & Clear Vision With Scleral Lenses
Can't wear contact lenses due to severe dry eye or keratoconus?
Looking for an alternative to soft lenses that provides clearer, more stable vision?
Custom-fit scleral lenses offer superior vision and comfort
Contact ABBA Eye Care - Academy in Colorado Springs to find out how they can help you see clearly and comfortably—day in, day out.
---
Enjoy Superior Vision & Comfort With Scleral Lenses
---
Scleral Lenses in Colorado Springs
Meet our Eye Doctor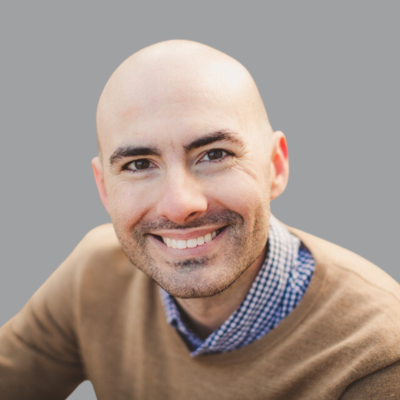 Monday

8:00 am - 5:00 pm

Tuesday

8:00 am - 5:00 pm

Wednesday

8:00 am - 5:00 pm

Thursday

8:00 am - 5:00 pm

Friday

8:00 am - 5:00 pm

Saturday

Closed

Sunday

Closed

Nov. 23

Closed

Nov. 24

Closed

Dec. 25

Closed
VSP

Medicare

United Healthcare

Aetna

Spectera

Medicaid

Anthem

Anthem Blue Cross Blue Shield

EyeMed

Blue Cross

MetLife
---
4 Benefits of Scleral Contact Lenses
Cost-effective

Because they're custom fit, the cost of scleral lenses is usually higher than standard contact lenses. However, because sclerals last up to 2 years, they're more cost-effective in the long term.

Eye protection

Sclerals are larger than other types of contacts, which allows for better protection from debris, dust and allergens that may irritate or injure your eye.

Extra-stable vision

Their extra-large diameter keeps the scleral lenses centered and steady on your eye. If you play sports or have an active lifestyle, their size, shape and customized fit will prevent them from popping out of your eye.

Superior hydration

Scleral lenses form a pocket that fills with artificial tears as they vault over your cornea. This lubricating cushion provides an extremely comfortable wearing experience for all-day hydration.
With scleral lenses, you'll experience vision comfort and excellent optics like never before!
- Oct. 14, 2023
Emily was just amazing , The sweetest woman I have ever came across
- Oct. 02, 2023
Okay so I want to start this off with complementing the staff and doctors. Absolutely amazing people
... Show More
and outstanding care. I'm so glad to find an eye doctor who accepts Medicaid! I have great vision, but recently I had something in my eye that scratched my cornea. It was the worst feeling in the world! They let me come in same day for an appointment before work, and worked super fast but with great care. Before them, I went to the ER. And they brushed me off like it wasn't a big deal. The doctor at ABBA actually looked in my eye with a microscope to make sure the obstruction was out- it was thankfully. But I had scratches and irritation that is in the process of healing. Everyone was so kind and patient. I couldn't ask for better. Thank you!
- Sep. 29, 2023
Dr. Brilley has been our (my son and I) optimologist for years now. I love his bed side manners. He
... Show More
is so thorough and explains eyecare in layman terms. Thank you Dr. Brilley!
- Sep. 08, 2023
Very good customer service.
- Aug. 03, 2023
Love this place! Fast and the employees are very nice!
- Jul. 11, 2023
Shout out to EMILY! Amazing experience all around! My daughter has been going to the Fountain one fo
... Show More
r years w/all great things to say, so I finally made it in for my exam but I went to the N Circle one. The Dr/staff were so amazing! When my contacts came in, it took me months to actually pick up (due to fractured ankle & injured back from gma on trampolines for M-Day) then hurt dominant arm, I was a mess! So I finally made it into the store before it moved locations but had to exchange 2 boxes & they were supposed to go to the Lake store near my home but somehow still went to the new store really far from me. When I called & Emily said they could mail them I thought it'd take too long but before I could say anything, Emily went way above & BEYOND saying she lived near the Lake store, so she'd be happy to drop them off there for me to pick up! What!? Really!? Im just beside myself at the service & her willingness to do that for me! I work in the medical field also & all too often do we hear all the awful complaints but rarely the appreciation & acknowledgment for being there for our patients. So THANK YOU EMILY for your amazing heart & service!! 💕
- Jun. 09, 2023
Everyone is always polite and respectful and attentive.
- May. 10, 2023
Great service!
- Apr. 24, 2023
I have been coming here for my examination, glasses, and contacts for a couple of years now, and wil
... Show More
l continue to do so. There are other options closer to me, but it is worth the extra drive for the added care that they show.
- Apr. 23, 2023
Go to ABBA Eyecare and see AJ!!!
- Mar. 16, 2023
We have had two amazing experiences at this location. In February I had my eye exam and a contact fi
... Show More
tting. Today, my daughter had her annual eye exam. The optometrist is very kind, and explains everything clearly. AJ, who did both of our prep, helped me find glasses and order contacts was incredible. She was so helpful and made sure we were completely satisfied with our service. We live in Fountain, but we will always make the drive to this location because of the service provided. Thank you!
- Mar. 16, 2023
Really quick and painless experience, plus the staff is great to work with
- Mar. 11, 2023
This office is very efficient , the Doctor and office staff is kind, personable and extremely effici
... Show More
ent. I love the office I go to on N Circle Colorado Springs , CO
- Feb. 08, 2023
They adjusted my glasses for free and they were nice. One lady also was interacting with a difficult
... Show More
customer on the phone and was handling it very professionally. Good place.
- Feb. 08, 2023
Great place and great people!
- Feb. 04, 2023
AJ is awesome.
- Jan. 31, 2023
Friendly, helpful service.
- Jan. 28, 2023
Excellent staff
- Jan. 27, 2023
Professional service with quality products.
- Jan. 14, 2023
I was able to get an appointment very quickly. Dr. Ethan & all the staff were very friendly & helpfu
... Show More
l. They have a big selection of glasses. I definitely recommend Abba Eye Care.
Scleral Lenses FAQs
Do scleral lenses help with dry eyes?
Scleral lenses can provide immense relief to dry eye patients.
These custom-designed lenses vault over the cornea and rest on the scleral while avoiding the irritated cornea. The liquid reservoir between the lens and the cornea provides a continuous moist environment that protects the cornea and provides relief for those with dry, itchy and burning eyes.
Does insurance cover scleral lenses?
This will largely depend on the type of insurance you have. Not all insurances are the same. Some plans will cover the exam and the lens fitting, but will not cover the lenses themselves. Others will agree to pay part or all of the cost, but usually, after other treatment options have been exhausted.
---